Our Products
We are supported by more than 50 years of experience, and propietary technology, being present in construction projects around the world.
<!- MODULO 100 bg img -->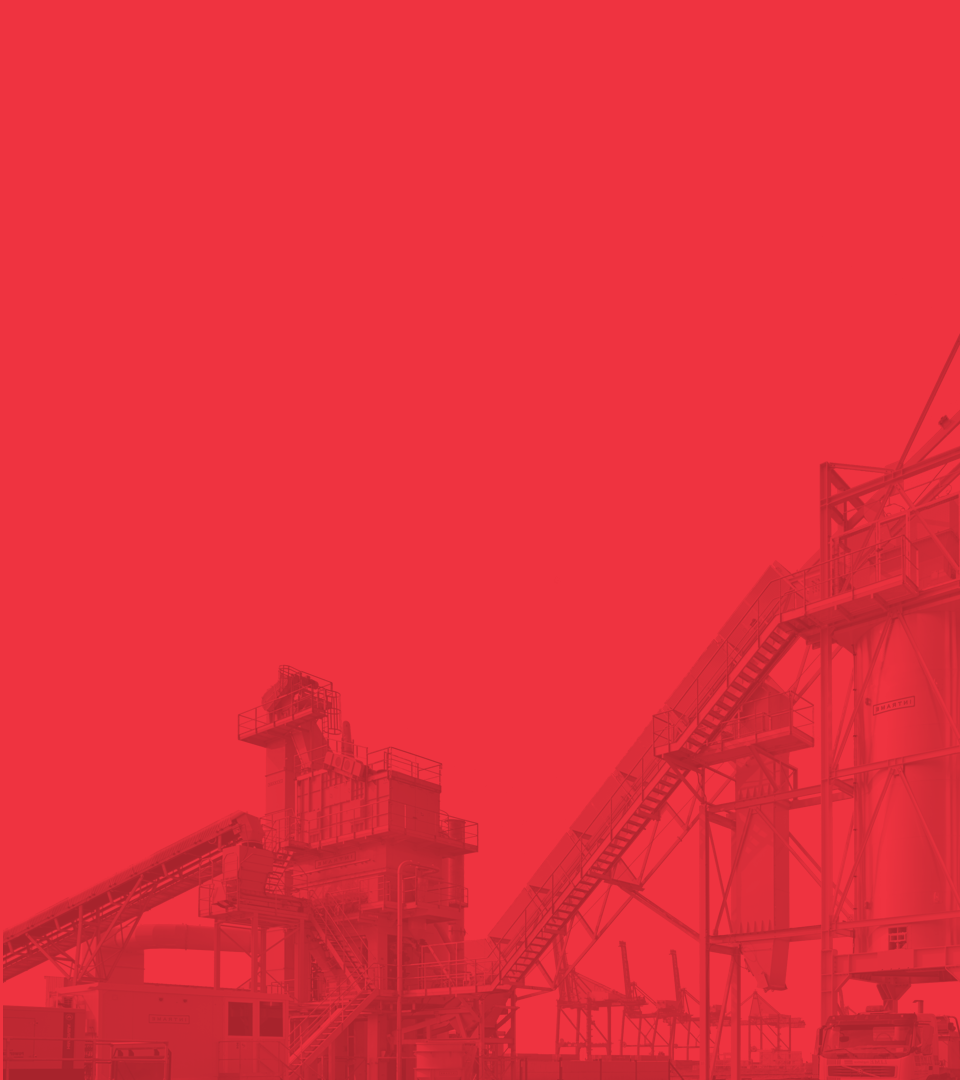 Asphalt
Plants:
INTRAME manufactures Continuous and Batch type asphalt plants. There is a wide range of plants with productions ranging from 80 t / h to more than 400 t / h.

In addition, INTRAME plants are built according to the specific needs of our clients, offering a wide range of optional components. All plants are designed to facilitate assembly and disassembly, as well as transportation conditions.

One of the advantages of the INTRAME plants is the automation, which allows the control of the plant with automatic, semi-automatic and manual mode. All the components are commercial.

The dryers can burn any fuel: gas-oil, fuel oil, gas, recycled oils, coal dust, etc ...

All INTRAME products comply with environmental and safety regulations.
More
<!- MODULO 50/50 TEXTO IZQ -->
Concrete
Plants:
INTRAME produces concrete plants with twin shaft horizontal mixer or with tilting drum mixers.
These plants reach productions up to 300m³/h and are produced in four versions: stationary, modular, in container or mobile on wheels. They have been successfully used in the construction of concrete highways, airports, dams, ports, canals, bridges, buildings, tunnels, etc...
More
<!- MODULO 50/50 TEXTO DER-->
Soil
Stabilization:
INTRAME produces one model of soil stabilization plant with high production capacity for the construction of highway base courses. They have also been successfully used in the construction of dams by the RCC method.
More